Heavenly Profits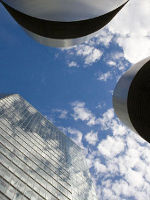 Our projects are attractive already in purely economic terms. Moreover, they also bring a holistic profit – a plus for the environment, health and peace on our planet. All ventures are based on the principles of social and environmental responsibility.
Silent and active participation obtains rising returns depending on the run-time.
Our favored AgroForestry Project Summary is available for Download now.
Run-time
36 Months
48 Months
60 Months
Permanent
ROI
4%
5%
6%
Full Profit Sharing
Everything is possible
Impact Investment Checklist
How much are you ready to allocate?
Do you favor supreme increase in value or quick results?
Do you prefer a project with highest growth options or a secure investment?
Do you have any industry preference such as agriculture, forestry, food, fashion, wellness or clean technology?
Besides of personal wealth which kind of impact do you want to achieve?
And I say to you, make friends for yourselves by unrighteous mammon, that when you fail, they may receive you into an everlasting home…
Terms
All projects presented are intellectual property of ParadiseProjects.de – Fully fledged business plans will be provided after signing a non disclosure agreement. At the same time, a down payment of 2-4% of the target investment volume is due. The amount will be fully credited as part of your share upon finalizing a participation contract. Minimum investment volume is 150,000 €. The agreed run-time begins after deposit of the entire investment amount and a grace period of 6 months. Subsequently the corresponding yield will be disbursed as desired every 3rd, 6th or 12th month.